CASEY ANTHONY IS GUILTY OF MURDER!!
To:

Casey Anthony's Jury

Date:

July 5, 2011
Topic:

Casey Anthony, Murder, Caylee Anthony

Category:

Casey Anthony, Murder, Caylee Anthony

Subcategory:

Court Trial
HELPFUL TIP:
Embedding your open letter is simple and allows you to post and promote your letter to another website. Click the button, and copy and paste the HTML code anywhere within the body tags of any webpage.
HELPFUL TIP:
The more people an open letter can reach the more influence it can have. You can share your open letter via email or through social networking on Facebook, Twitter and MySpace. Click the Email icon to send a link to the open letter to friends, family and colleagues or click the icon of the desired sharing site to post a link to the open letter to your Facebook, Twitter and MySpace account.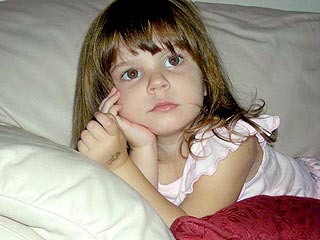 To the jury on Casey Anthony's case,
YOU HAVE LET A GUILTY WOMAN OFF! Sweet baby Caylee deserves to rest in peace and she deserves justice!! Tell me, what kind of mom does not report her daughter missing for 30 days and meanwhile gets drunk and parties? What kind of mom lies about her job and a mysterious nanny who never even worked for her? I'll tell you who: a damn guilty mom that's who!!
You say the evidence wasn't there, but I'll tell you it was clear as day what this woman did. It was written on her ugly face! Come on, even Casey's parent's thought she did it! Casey deserves a world of pain for what she did. Let's wipe that smug grim off this woman's face and sentence her. Casey Anthony cannot be re-tried unless there is substantial new evidence!!!!!!!!!
If you agree that Casey Anthony is GUILTY OF MURDERING HER DAUGHTER please endorse this letter and share with everyone you know. With your help, the public can bring justice to this terrible injustice.
Sincerely yours,
Caylee's Angel
Open Letter By
Respond to This Open Letter
If you are the intended recipient of the open letter. Click here to
Respond
Most Endorsed Comment
"makes me sick to my stomach ~ Those might be the only 12 people in America who think she did NOT do it!!"
0 Replies
-
Go to Comment
Most Opposed Comment
"How ignorant this letter is. The jury did as the law stated. There was NO, not one shred of evidence that showed that Casey killed her daughter. Everything the state presented was based on speculation, theory and hear say. The facts are that the only ones who know how Cayley died are her mother and God. God is the one and only one who should judge Casey and condemn her not any of you insignificent hypocrits. Read Romans 2:1,2 and see just who God will judge by judging her. JUSTICE HAS INDEED BEEN SERVED!!!!"
1 Replies
-
Go to Comment